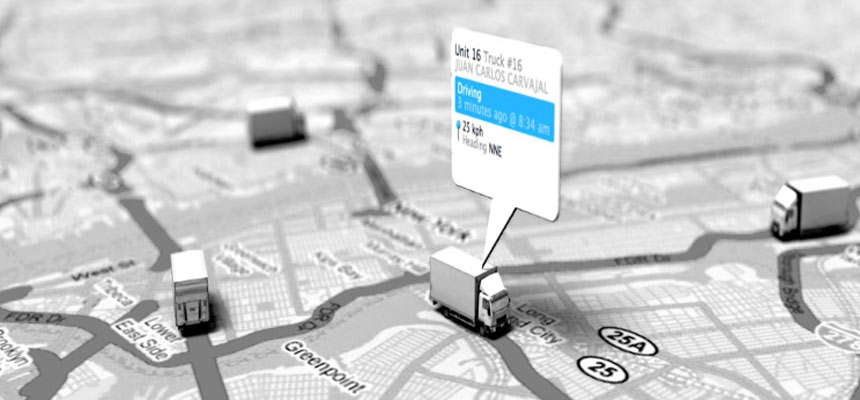 Freight tracking is a service provided by many freight forwarders in order to give customers access to information about when the goods are from the starting point to their destination. If you handle business of shipping from China, tracking your goods is essential in today's world.
Whether by road, air freight or sea freight, many shipping companies provide cargo services that include freight tracking, and you can use this convenient service.
Cargo Tracking
Shipping companies use modern information technology to obtain timely information about the status of cargo transport.(Such as goods in transit, delivery period, place of delivery and place of arrival, cargo owner, etc.)
You can view the status of the goods during transport, Collecting, collected, in transit, delivering, delivered . If you find your shipment stuck in one of these links, you know you need to see the exact reason.
If your cargo is waiting customs clearance for long time, there is a simple clerical error and you need to communicate with customs brokers.
Why Are You Tracking The Goods?
When do you need shipping tracking? Imagine if you shop on the Internet, or your supplier delivers cargo to you, but them don't arrive in the expected time. When that happens, you don't know what's going on with your cargo. Your heart may become anxious. At this point you need to know where your goods are and what's going on.
This not only helps the shipping company to track the goods for tracing purposes, but also allows the consignee or shipper to know the important details of the goods in the course of transport.
Easy to Pick up Goods.
When the package or cargo will arrive, if you need to set aside time to arrange to receive the goods consignments. If they recipient constantly track the goods, they would know exactly the best time to pick up. If there is bad weather or shipping season, your goods may not arrive on time, then this may be helpful.
Make Sure The Goods Are Not Lost.
If your goods are listed as "Delivered" and you do not have the goods, then you need to negotiate with the shipping company through the freight tracking. Then you know you need to see if the paperwork is correct and whether it is delivered to the wrong address.
Improve The Service Experience
Let customers know the status of their goods, it can improve your brand, your customers will greatly enjoy. Also, most people like to feel they are in control and they want to be able to track their cargo at any time.
E-commerce Logistics is the process by which online sellers send orders to customers or ship inventory to merchants. The shipping of the goods can be tracked during order fulfillment. For most enterprises, order tracking is an important service, especially for e-commerce.
Verify Which Mode Of Shipping Is Appropriate
You can use a variety of shipping methods and different shipping companies. You don't like delays, you don't like bad service, you don't want to bear the loss of goods. Cargo tracking allows you to evaluate transport quality and choose the best shipping company based on shipping records. By tracking the goods, you find the right way to save cost.
How They Track Your Cargo
Transport enterprises pay more and more attention to the application of logistics technology. They use barcode technology, RF technology and GPS technology to track the whole transportation process. Through these technologies to achieve freight tracking.
Transport companies find better ways to track shipments from pick-up to delivery.
Use GPS Technology To Realize Cargo Tracking Management
The first way is GPS shipping tracking. Commercial and industrial shipping typically uses GPS-based tracking. Customers log on to the shipping company's website and get latest status of their goods in real time. GPS is a technology that makes triangulation through satellite signals, and its actual error is within a few feet. It can locate any means of transport, widely used in automobiles and ships.
Use Barcode
A barcode is a set of bars arranged according to a specific rule, and the null and its corresponding characters make up a symbol of certain information.
The photoelectric scanning device quickly identifies the barcode information and quickly uploads the information to the tracking system for data processing.
Your goods are assigned a tracking number, which is generated when the carrier receives the goods and is entered into the shipping company's system. As your goods continue to move from one place to another, it will be scanned and updated into the system at each transit. For each scan, the tracking system will record location and time. When finally confirmed for signature by the recipient, the shipment is last scanned and updated, which means that the entire delivery is completed.
Use RFID
RFID (Radio Frequency Identification) is a non-contact automatic recognition technology, which automatically identifies target objects and obtains relevant data through RF signals.
In the logistics control system, RFID tags is installed on the moving goods. When the goods are close, the RFID reader automatically scans the information from the label and stores, analyzes and processes the data in cargo tracking system to achieve the purpose of controlling the logistics.
RFID technology has the advantage of being able to fill some of the special distribution requirements. At present, many suppliers in the world, including DHL, UPS, TNT, are using RFID technology.
In the Express distribution center, through RFID technology, they realize of automatic high-speed sorting of Express. It Can greatly improve the efficiency of sorting, for courier companies in the fierce competition in the industry to win the advantage.
Online Cargo Tracking
How to track your goods? Initially, when the product is shipped, the goods are assigned a unique identification number. If you are a customer, you can log on to the shipping company website and simply enter your waybill details so that you can get the exact location of the package at that time.
However, if you search the Internet by typing "cargo tracking", you will find that many websites for cargo tracking.
However, it is important to remember that when you use a tracking service, you need to provide an accurate waybill number.