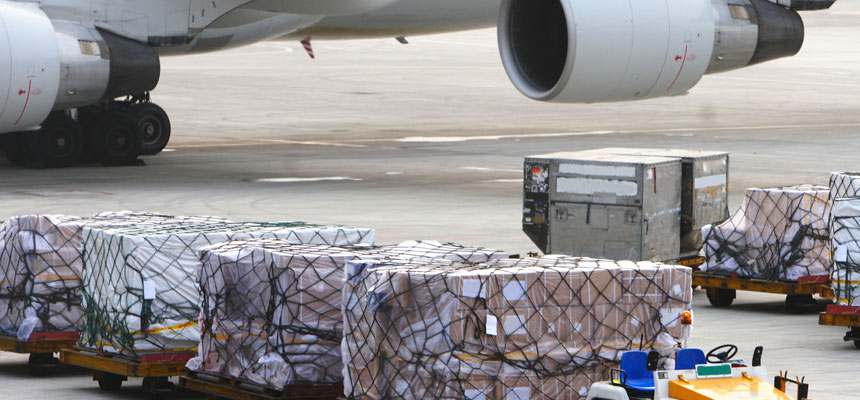 Air freight transport is the fastest way for individuals and businesses to get Chinese products in today's transportation scenarios. If you are engaged in import and export trade, then you know the importance of getting the goods to the destination more quickly.
Air freight also makes the entire transport process reliable and simple. These services are a perfect solution for goods delivered within a limited time or date.
As you plan to import goods from China, it is important to research to get a complete picture of air freight from China. If you don't do this, you may experience poor service, especially when you urgently need air cargo.
Why Select Air Freight
With so many shipping methods, you must select the proper one based on your business. Regardless of low-volume shipments or high-value shipments, air freight is one of the best options. Many people do realize the benefits of using air transport services. Here are the reasons why it meets your needs.
Reliable Departure and Arrival Time
Since airlines offer thousands of flights, there are more departure and arrival times. Shipping by air freight is very efficient within one or two days, even our expected time.
When the customer has an emergency package to send, air freight can deliver the parcel to his destination on time. Air freight may be the most important advantage of its speed and frequency, and it may be the most reliable means of shipping.
Worldwide Delivery Services
Air freight is the perfect solution for long-distance freight shipping. Most airlines have established a secure cargo network covering any destination around the world. So whether delivery to a domestic destination or a place in the world, air freight is the quickest and most convenient.
High Level of Security
The goods are not likely to be damaged. Cargo is loaded on safe containers and handled very minutely. Besides, The airport implements special safety control measures to reduce the risk of cargo damage or theft during transport. So, your goods will be safely moved to the final destination.
Less Packaging
If you use the air freight option, you need a simple package because of its short transit time. This means that you only need the necessary material to pack your air cargo, reducing the cost of packaging materials. You will be ready to transport the goods in a short period of time, thus reducing your working hours.
How Air Freight Ship Your Parcel
The most common method of air cargo service is to buy regular cargo space or to arrange for special cargo planes, which are usually adapted by large airplanes.
By Cargo Plane or Super Cargo Plane.
This kind of plane has no seating capacity and can only deliver goods rather than people, with more space to load. Thus, it can ship bulk cargo, especially large ones. But it involves safety, and many dangerous goods can only be shipped by special cargo planes, such as lithium batteries. Do you want to know more about how to ship lithium batteries?
By Passenger Plane.
Except for passengers and checked baggage, almost all passenger flights carry extra cargo. As you can see, the top 4 express companies (DHL, TNT, UPS, FedEx) are hiring passenger planes to ship parcels.
Carriers buying cargo space from commercial airlines may be cheaper than buying a special plane. Sometimes, they are willing to accept the business, and their income comes from air cargo. But, the disadvantage of passenger and freight transport is the limitation of space, which makes this mode not meet the needs of many companies.
Get An Air Freight Rate
All shippers want to get an optimal offer for their air freight cargo. It is very easy to find cheap China Air Freight free quotes online. In this way, it is easy to fill out a few forms quickly and easily and find some quotes for you. Sure, you can find the lowest price, but not necessarily with good service. So while the price is certainly an important consideration, it's not the end result.
Generally speaking, the freight rates for air freight fluctuate, and the quoted freight rates will be valid for a period of time. The price of air freight rises sharply before holidays and peak shipping seasons. You can also quote various air cargo services, compare them, and see which one you think will save your shipping costs. To avoid high pre-holiday shipping costs, you need to arrange your shipping properly.
Weight and dimensions of the goods: Before requesting a quote, you can get more accurate air freight charges when you know the exact weight and dimensions of the goods. Dimensional weight, sometimes referred to as measuring weight, may be the basis for calculating expenses. Shipping companies will always use the higher value between the actual gross weight and the dimensional weight.
Would you like to get an air freight quote? You can get a free freight quote immediately from any cargo airline or cargo agent or use our shipping quote form to get the best price on your cargo.
Choose the Right Airline
It is very important to choose a suitable airline because it will affect the whole import plan. Not all airlines are the same, and not all airlines will offer all the routes to their destinations. With many airlines providing quality service, there are more options.
In China, many airlines provide cheap air cargo services, such as Air China, Southern Airlines, Eastern Airlines, Cathay Airways, Hainan Airlines, Shenzhen Airlines, etc. You can find more destinations with more shipping services.
Booking Direct or indirect flight?
Before you book air freight, you should know which airlines have flights to where you want to go. The difference between direct and connecting flights is freight and time.
The rate of direct flights is more expensive than that of an indirect flight but faster.
Depending on the airport where you send the goods, you will usually find multiple airlines offering services, some providing direct or connecting services. Direct flights will arrive at the destination directly from the departure point, without the need to stay in a third country.
However, for connecting flights, when the plane leaves the origin, it will stay in more than one country before it reaches its destination. Your cargo will stay in other countries for a few hours or a few days. As you know, the transit time of the connecting service is longer, and your goods will be late. Connecting flights are cheaper than nonstop flights.
If your goods are time sensitive and need to be delivered quickly, connecting flights are not for you.
Air Freight Forwarders
Air freight forwarders can guide you through the process whenever you want to air freight from China. Many companies choose to hand over their transportation operations to freight forwarders. They can provide you with as many services as possible and can help you optimize and control your supply chain to reduce costs. Your business can use these services to transport goods domestically.
They work with airlines to access the air network to ensure fast and reliable cargo services. Since they are usually one of the airline's big customers, they have more bargaining power.
They can offer discounts on large quantities of goods. The air freight forwarder pays for the cargo space of the airline's scheduled flight, and the freight forwarder loses money when the aircraft cannot carry the goods. In addition, freight companies can help you save money by merging goods with other goods.
Plan and execute transportation throughout the entire process
Once the air freight forwarder picks up the goods from your Chinese supplier, they begin to coordinate different carriers for you to coordinate transportation and even multi-shipment options, including trucks, rails, and planes.
Air freight forwarders are responsible for shipping documents and customs documents. They are familiar with customs import and export procedures. They comply with strict regulations and understand the laws of the countries they serve.
Therefore, if you need to ship from China, finding the right air freight agent to handle your cargo is very important. You have to look for support at a trusted freight forwarding company. You may also get access to a variety of other overseas shipping services.
Track Your Air Cargo
During the transportation process, you should understand the delivery schedule and the company's tracking of the delivery.
Suppose you are worried about how the goods operate in transit. In that case, actually, there is no need to worry too much because air shipping has been working for decades and has formed a good system.
Most airlines have already set up their own websites. Simply log in to the network and track it online. The shipper simply enters the tracking number to determine where to ship at any time.
You can monitor them from departure to arrival to keep you assured that everything is running as expected. Check whether the goods are delayed and what measures are expected to be taken.
But, in some cases, these goods will be delayed due to unforeseen situations, such as extreme weather conditions, which impede flight. There is nothing to do but wait, even if we are worried about the goods.
Cargo Control Documents: Air Waybill
Air waybill is the most important cargo management document issued to the shipper by the carrier or the freight forwarder after they receive the goods or accept the shipper's cargo. It is a direct bill of lading issued by the carrier upon receipt of your goods. The carrier is responsible for handling your goods to the designated destination.
It has the following features:
• Record the contract of carriage
• Proof of receipt of goods
• Insurance Voucher (if goods are insured)
• As a customs declaration
• It is a waybill
As a shipper or customer, you should always provide a copy of the bill of lading because you are required to prove that you own or have the right to handle the goods.
Air waybill Main Contents: Shipper information, consignee information, departure and destination airport, flight, date, box number, weight, volume, goods name, Bill of lading number, payment method, whether the designated customs clearance company and so on.
You will also need to prepare import and shipping documents to ensure that the goods arrive at various destinations and checkpoints and quickly and easily through customs.
Get an Understanding of the Airport Code (IATA/ICAO)
The airport code is the short password defined to identify each airport. There are two types of code, IATA (International Air Transport Association) and ICAO(International Civil Aviation Organization).
IATA Code has three letters, and the ICAO code has a four-letter password. IATA codes are used for such things as checked baggage between airports and booking of air seats. ICAO code is less used in public but for air traffic control, flight planning, and air cargo tracking.
Sometimes, look at your baggage tag or airwaybill; you will see the airport code instead of the origin and destination city name spelling. With more than 140 airports and 12 major airports throughout China, it is easy to handle air cargo in China.
Top 10 Airports in China
Beijing Capital International Airport: PEK.
Shanghai Pudong International Airport: PVG.
Guangzhou Baiyun International Airport: CAN.
Kunming Chang Shui International Airport: KMG.
Hangzhou International Airport: HGH.
Hong Kong International Airport: HKG.
Chengdu Shuangliu International Airport: CTU.
Xi'an Xianyang international Airport: XIY.
Chongqing Jiangbei International Airport: CKG.
Shenzhen Bao'an International Airport: SZX.
Shanghai Hongqiao International Airport: SHA.
Size Or Weight Limitations
Before shipping, you must know the size and weight of the goods. Airlines impose restrictions on the carriage of goods.
If your goods are too large or too heavy, airlines will refuse to ship them, and you can't use air freight. With limited cargo space, airlines need to calculate the cargo space and load, fill space as much as possible but not overweight and maximize profit.
Besides, the size of your package must conform to the configuration of the unit load device(ULD). The unit load device is a set of equipment used for loading cargo in the plane, with two types of container, pallet and cargo net combinations. Because of different plane models, the configured ULDs are also different.
Each plane may have a unique configuration and requirements, especially regarding size limitations, so the small package can easily pass through the cargo compartment door. Thus, it is recommended that you contact your air carrier to see if your oversized cargo can be loaded into the cargo compartment of the plane.
Dangerous Goods
Be aware of dangerous liquids or chemical substances. When transporting such items, air freight is always more stringent. Shipping such goods is very dangerous for airplanes and humans, as they may react to other substances on the way and pose a danger to the rest of the aircraft.
The cost of the aircraft and the passengers it carries determine that it needs to be more concerned about the safety of the flight, so the airline has developed some rules and regulations to avoid any accidents.
If you transport ordinary goods, your goods will be smoother. If you need to ship something considered dangerous, be sure to prepare the appropriate paperwork before you start. You will need this information to complete the shipment.
Not all countries are allowed to import batteries or products with internal batteries. Due to the laws of the State, the shipping company will refuse them. Please get in touch with your shipping company for assistance if you need to ship lithium batteries or products with lithium batteries. They offer air solutions for your cargo.