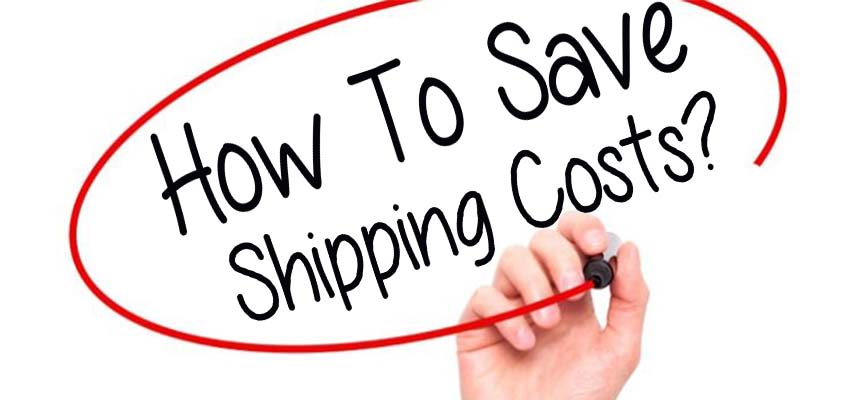 If you have any type of shipment that must be shipped to another country, its shipping costs are the most important thing in your mind. The more your business relies on the movement of goods, the more your business will benefit from reducing overall shipping costs. It is important to be aware of the need to reduce shipping costs.
If you manage your company's logistics independently when importing from China, you are likely to pay more for the freight. Without spending a lot of time, it's almost impossible to analyze all the shipping costs and then analyze your company's best choice.
Finding the best shipping costs usually involves logistics. Shipping from China may be a complex process, involving many aspects. The proper handling of transportation may make a huge difference in finance. In order to reduce shipping cost, be sure to pay attention to some skills.
Find The Right Shipping Provider
It is important to find a reliable freight forwarder that provide the perfect service for all your transportation needs. They can also give you a lot of regular shipping discounts. Shipping discounts allow you to enjoy low shipping costs. If the discounts are big enough, you can even deliver free shipping to fulfill your e-commerce orders.
Quality shipping Services will help you expand the international market without worrying about the high cost of international transportation. By using freight forwarding services, you do not handle everything in a single way. Take the time to review the companies so that you can choose a freight supplier with confidence.
In addition, when you are doing international trade, you are ready to ship to customers all over the world. You have to be prepared to accept customers from all over the world. For overseas shipping, you will have many considerations, such as logistics strategy, tariffs, cargo insurance, etc. Sometimes you can import or export products abroad, you need to take care of many enterprises, this is not your personal choice.
Choose The Best Way Of Shipping
Depending on the quantity and time sensitivity of the goods provided, it is prudent to always choose the mode of transport. Air and sea freight are the popular ways of international shipping, and how to choose will depend mainly on business and customer demand. Logistics and shipping companies will ensure that these two options are available to customers.
Each mode of shipping has its own advantages and disadvantages, you should understand them.
Choosing the right way to transport can help reduce the chance of cost and damage to the goods. When shipping by air, you will save a lot of time if you choose a direct flight.
Use Air And Courier Only When Needed
Goods that are not sensitive to time can be shipped by sea freight and land freight, or other means of shipping. Besides, you can save a lot of money by hiring a shipping company that can accept large quantities of goods, without even needing additional costs.
Sometimes if you are in urgent need of goods or raw materials, by express or by air you could get it in the shortest possible time. Courier delivery is faster, but it costs more.
So you use courier service only when needed, and ship the rest through ordinary logistics. Of course, you need to put your time in shipping management, but if you can save money, it's very worthwhile.
Weigh and Measure Your Packaging
As long as you have basic cargo information, you can use the actual freight estimate to make it easier to find an excellent shipping company.
Online shipping calculation sites require accurate (cargo information) weights and measurements of your packaging to calculate shipping costs. Besides, most shipping companies will ask for this information before they can give you a quote. This allows you to compare different costs.
When providing the weight and size of your goods, make sure you give them the correct information.Incorrect weight and size can lead to greater costs, which is why you really have to be careful. Weighing can be very accurate, however the measurement of size can be controversial. In terms of size, it can be obtained by measuring the length, width and height of the package.
All these details are necessary if your goal is to buy the best deal. With these details, you can view different carriers and find the best way to meet your requirements.
Buy Larger Quantities To Reduce Shipping Costs
Buying large quantities of goods can also reduce shipping costs. If you do not get the lowest price per item, you will be amazed at the cost that is spread to every commodity, shipping rates is so low.
Besides, we know that the price of freight is determined by the weight of the goods. When the goods are transported, the more goods, the cheaper the price of freight. The minimum number of air and courier transport comes down to 0.5 kg, while the sea is 1000 kg or 1 CBM. If your business model allows, you should try to buy a larger quantity of goods for transportation. Although this freight cost looks higher, the cost per unit of shipping is lower.
Buying a small quantity of merchandise from a local vendor may be a good idea and you can get your goods without long-distance shipping.
Compare Shipping Costs
Obviously, the usual way to find preferential prices is to compare different suppliers.
Today there are many domestic and international shipping companies. Different carrier companies have different advantages and they can offer freight rates.
You may want to use the same shipping method or carrier company to avoid trouble, but this may lead to additional costs.
Shipping costs vary widely, even for the same freight company. Get a shipping quote from multiple freight forwarder, compare them and you can get the competitive one. Besides, you should consider the online calculator.
Use The Online Shipping Calculator
The internet has brought us great convenience, so long as we move our fingers, we can find the information we need. Typically, it is easy for you to find a shipping calculator on the Internet. Depending on your needs and shipment requirements, these tools can be easily used to evaluate shipping costs.
Shipping costs can vary greatly, so it's important to find and compare them. You do not need to spend any money when ask for quotes, this is easy to do. Get freight shipping quote from us.
Get a freight shipping quote from us.
Optimize Packaging
Do you notice that there is extra space on your package and you need to pay for it? If you don't pay attention, your supply chain will bleed.
You should know that freight charges are based on the weight or volume of the goods. Shipping extra packaging will not only cost you in terms of foam, but also in terms of the loss of cargo space. More likely, you can save money by optimizing the packaging to reduce the volume. In other words, if you reduce the packaging to the minimum thickness and size, you can save more shipping charges.
By optimizing packaging, you can save on packaging, raw materials, warehousing, and possibly even more shipping costs.
Goods Consolidation
Another way to reduce shipping costs is to combine smaller quantities of goods together in order to produce a larger quantity by consolidating shipping, which can lead to cheaper prices. Everyone can consolidate international orders through warehouse..
To use the Chinese address of your warehousing service, you can avoid receiving consignments over and over again. Through it, you can not only but storage your shipments also consolidate them, especially when buying different many international orders.
Route Planning And Optimization
Logistics is the process of analyzing goods to determine the most efficient route and mode of transport. Due to the frequent movement of international business around the world, a known shipping route has been formed. There may be multiple routes to transport their goods to their final destination.
Optimizing the transport route selection is beneficial, especially if the time and cost of transport can be improved. The shortest distance between two points is a straight line. Direct flights are the most efficient and the most time-saving.
If possible, your freight forwarder can provide you with many shipping route options, unless you need additional options.
As we see, the goal of Route planning and optimization is to reduce delivery time and shipping costs. For example, goods transported by truck to the airport and then transported by airplane. International shipping requires a combination of airplane, ship and truck transport.
Unwise use of the route may result in too much spending on transportation and not the best shipping results. You can use route planning and optimization to make smarter business decisions, save money, and improve delivery efficiency.