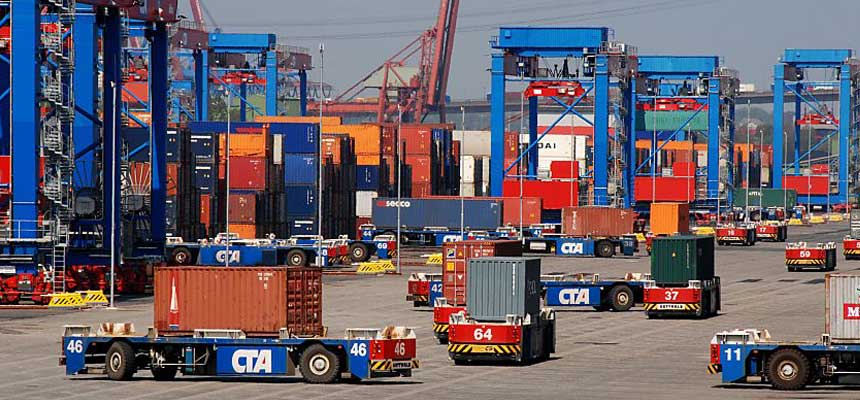 When most commercial companies carry out cross-border commodity trade, customs brokers are an important part of international shipping. Over the decades, the world has undergone a huge shift in industrial industry.
China, in particular, has the most factories in the world, they can produce all kinds of goods, that is, you can buy the goods you want in China. When you need to ship in many parts of the world, you must be instructed by Customs brokers or international freigh forwarders.
When you start shipping from China, you have to consider many aspects. For example, you don't know how to clean up when the goods are imported, and hiring a customs broker is a good option in this case.
How the Customs broker can help you import the goods. Let's take a look at what they will do and understand them to make the most of their skills and experience.
What Is Customs Broker?
Whenever goods are imported or exported from one country to another, they must be at the customs checkpoint at each import or export, "declare" or "clear ". This means that it must be recorded in the customs import and export system and verify the authenticity of the declaration documents, as well check whether it is prohibited items.
The customs broker represents the import and export cargo consignor, customs declaration or clearance business, clean your goods through the customs.
Customs brokers are experts in clearance and customs clearance. They know how to reduce supply chain delays and get the necessary information. They are the agents responsible for promoting the import and export of countries.
What Does Customs Broker Do?
The main role of customs brokers is to facilitate the handling of customs formalities and the customs clearance process and to expedite the clearance of goods. Customs brokers have a wealth of knowledge and skills to do it.
Import brokers must be aware of the various details that may affect the import of goods. This requires specific industry standards and working procedures, including import tax rates, import restrictions and the classification of goods (HS Code). Therefore, they can provide professional services to you and assist you in preparing appropriate documents to facilitate the clearance of goods.
However, brokers are not limited to customs clearance, they also offer a wide range of services including multiple shipping modes, such as air freight, and other services.
The customs of each country have promulgated various regulations. Customs brokers must keep abreast of and comply with the latest laws and related changes, which will help importers avoid violating the law due to shipping delays, and even caused the goods cannot be imported.
Why Would You Hire A Customs Broker?
When you send or receive large quantities of goods internationally, you must prepare a variety of shipping documents and declare different things. In many cases, your goods are seized at airports or maritime ports due to a lack of proper procedures or careless errors, which is not good news for importers and exporters. So you need to negotiate and communicate with local customs in handling import and export.
They deal with all the obstacles to make your international trade smoother. You may not know this, the central statement allows mixed shipments to be declared from different vendors. Besides, if you import dangerous chemicals that are different from the import and export of ordinary goods, it is difficult to pass this procedure without their assistance.
They are experienced and professional trained. Handling the professional work of customs brokers requires a lot of effort. The government authorize them to inspect and clear all kinds of imported goods.
They can instruct you on how to prepare the files correctly because they are familiar with the complete process. In most cases, the customs agent can even help you prepare these documents to reduct costs and save your processing time.
Custom brokers are familiar with tax incentive. Some countries has set specific tariff preferences for some countries. This is beneficial to the importer of the goods, but it needs to be handled in order to be eligible for tariff concessions. You will also have the opportunity to ger tax concessions if you meet all regulatory requirements.
Import taxes are unavoidable. If you pay too much tax, it may affect your profitability. An ultra-low-value cargo declaration can cause trouble for you. Customs broker can help you to properly assess taxes.
Customs Brokers Bring Great Benefits
Hiring Customs Brokers has many benefits, and it will boost your company's global business.
Let You Concentrate Your Business
You've come a long way in your field. If you need the import and export of all kinds of goods, you may need to hire a special customs broker. Custom broker focus on the import of goods customs clearance and transportation, in this regard they have a wealth of experience, you can be assured. This decision will not only benefit your business transactions, but also enable you to focus on strengthening your business.
Offer Professional Customs Clearance Guide
When the company enters new market, they must let the consumer contact your product. But what if you're facing an international customer? Customs Broker have get access to the global network, they can help your product quickly delivered to your customers.
If you are importing goods from another country, export and destination Customs broker can help you to ensure timely clearing the goods. Maybe you won't know the customs of a country there are hundreds of customs laws and thousands of tariff classifications.
But Customs broker understand the import and export rules of these countries, and provide professional customs to know and help you clear the goods.
Provide Expert Advices
When you focus on your business and its development, you can consult Customs brokers for import and export advice.
Customs brokers need to understand the trade requirements and procedures, and understand the terms and conditions of any changes. They knows the changes in international procedures and trade policies and understands the latest industry trends. To ensure that they can handle your needs and allow goods to be transported in a timely manner without delay.
Besides, they can help you with customs, import regulations, freight transportation and so on. Such advice will help you minimize shipping time and save money.
Conclusion
Customs broker guide and assist you to complete any import documents for international shipping and bypass traps you don't know. Have you ever had a bad experience with customs seized goods? Especially if you have a restricted shipment of goods from abroad, they will take a long time to review them. Long interview will leads to the inability of your goods to be delivered.
The process of importing goods is more complicated than that of other goods. And they are always subject to a lot of regulation.
As a businessman, you cannot manage every link, you should let professional people manage the professional links. You can get rid of these trifles and put the import clearance process to the customs broker.