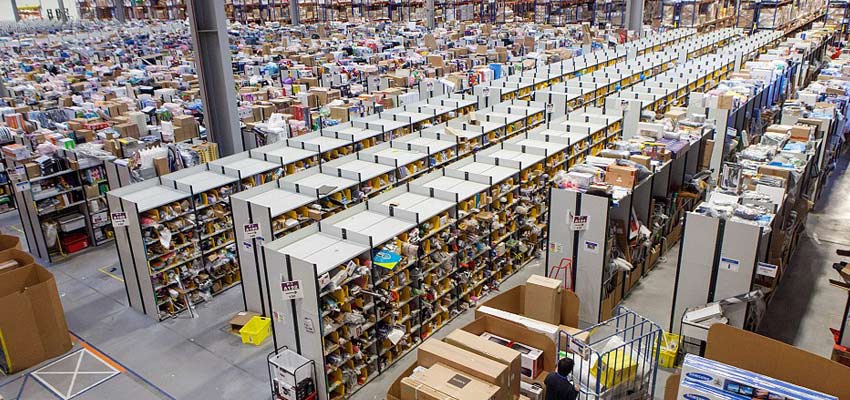 E-commerce Logistics is one of the key aspects of every online business, it is very important in strategy making and business planning. With the development of e-commerce, the demand for logistics solutions is getting higher. Because fast service delivery helps you gain customer loyalty.
Your company is the product of the production of expert. Through e-commerce, contact with the Internet is an important channel for enterprises to open the international market.
The fact is that some Internet companies now reject international orders because they are not ready to meet these cross border orders. So while the internet allows companies to sell their products on the international market, many companies have no plans to expand their access to more international orders.
Cross-border E-commerce requires a fast delivery process to enable consumers to gain a good shopping experience. The following three options to Cross-border fulfillment are discussed.
Self-fulfillment
Self-fulfillment is an option for e-commerce retailers to pack and distribution as their own business. For the new e-commerce retailer, if you do the last kilometer distribution by itself, it will cost a huge amount of money to build the warehouse and hire the distribution staff.
If the distribution scope is small, the product variety is limited, the consumer group is also relatively small, self-fulfillment is a workable choice for realizing the business of high efficiency e-commerce.
The key step in fulfilling international orders is to prepare for international shipments. Smaller products mean air freight is affordable, DHL, FedEx and UPS provide excellent door-to-door delivery.
Self-fulfillment will allow retailers to package products according to their brand strategy. As the scale of the network enterprises expands and expands to more regions and countries, orders begin to increase. The distribution costs increases, self-fulfillment will impede the development of enterprises.
Sellers will have to outsource the fulfillment of E-commerce to 3PL, with the least investment to reach customers effectively around the world.
Third Party Logistics (3PL) Supplier And Fulfillment Company
Third-party logistics providers can provide efficient inventory management, packaging and transportation to meet the e-commerce company to achieve rapid business growth.
Third-party logistics providers are particularly useful for online stores in the busy season and holidays, where demand for products has soared. For sellers, the use of flexible warehousing service providers can increase inventory when needed, reduce the warehousing demand during off-peak seasons, as well maximizing supply chain efficiency. These services can help the online store to challenge peak season and holidays because 3pl can fluently fulfill the order.
There are many companies offering e-commerce fulfillment services, such as the Amazon Fulfillment Center (Read on to know more about Shipping to Amazon FBA), FLOSHIP, SHIPWIRE, FedEx Fulfillment Center and so on. They usually promise to fulfill your order quickly and efficiently. Almost all e-commerce companies need to deliver their products quickly and efficiently. If you have such need, please select a fulfillment center that provides a 48-hour shipping guarantee.
Through Internet technology to connect to every corner of the world, third-party supplier networks cover most countries. Online stores can sell their products around the world. It expands the online store's customer base to help you quickly explore the international market. This adds to the competitive edge of e-commerce because they can fulfill international delivery through efficient supply chains.
Advantages of 3PL Providers
Besides, outsourcing your e-commerce logistics needs bring you many advantages.
Resource Network
Most 3PL providers have build a large network of resources, and many distribution and fulfillment centers. Use all their resources to build your supply chain efficiently and quickly. This quality of resources is a huge advantage.
Save Time And Money
Outsourcing saves you reliable time and money. The use of third-party logistics services means that you no longer need to invest in warehouse, transportation, technology and after-sale. They are your best allies as they build a complete supply chain, which can be provided to you for use.
With fulfillment services, online stores can operate efficiently and save time. Most offline business are taken care of, so sellers can focus more on marketing to get more customers.
Flexibility
The 3pl brings you flexible supply chain. Any providers can easily expand manpower and logistics warehouse basing the inventory requirements, only need you to pay the user fees. For companies with seasonal requirements, any company can flexibly expand and reduce space and resources as needed.
Multiple Shipping Options
Your fulfillment company should be able to provide various shipping options such as UPS and FedEx, even air freight, as well as sea freight. If your goods contain dangerous substances, your goods need to be treated in particular during transport.
Drop Shipping for E-Commerce
Drop shipping is a very novel order fulfillment method for e-business. This allows you to retail merchandise on the Internet. After customers have placed an order, the drop shipper directly completes your order from the packaging to shipping. And in most cases they look like the order was sent from your warehouse.
As a result of the wholesale drop the shipper will give the seller a wholesale price, the seller proceeds from the difference between the fees he charges to the customer and the product cost he buys.
Drop shippers can provide the right to sell exclusive products in a region,, so you can avoid the homogenization of competition. When you are the sole distributor of a popular product, this is clearly a lucrative profit.
There are various wholesale drop shipping companies that you can find from all over the world like China, Indonesia, Vietnam, Thailand and so on. Build your own supplier network, and you can sell all your suppliers' products on your e-commerce website or other e-commerce platform such Amazon, eBay and Wish.
The drop shipping model has many unique advantages over wholesale models.
Easy to Start
Low inventory leads to very low startup costs. If you launch an ecommerce site, you do not have to spend a lot of stock in wholesale stock, you will use the vendor's inventory and they will provide you with transport distribution services.
Even if your product is out of date and sales are low, you won't lose too much because there is no inventory. So you can start your business with a variety of products from drop shipper to find the right products for the demand.
No Need Warehousing
Drop shippers deliver your product directly to your customer. You do not have to provide storage space for your goods, and you do not need to bear the cost of the warehouse. The cost of warehouse can significantly reduce your revenue, and you may even run your business at a loss. Why not use the Drop shipper product inventory?
Do you need China Warehouse?, you can use it not only for e-commerce but also for import order consolidation.
No Minimum Quantity Limit
Your order has no minimum quantity limit. Many wholesalers will set a certain number of purchase thresholds. Sometimes, in order to get cheaper shipping costs, you need to buy a certain amount of products from the supplier as inventory to your warehouse. By drop shipping, you can increase your website directory without cost and you can sell as many products as possible.
Conclusion
E-commerce industry is more and more promising. Traditional enterprises should enter the e-commerce industry as soon as possible and become a strong market participant in the future. Compare their costs and benefits to determine which one is best for your Internet-based business. Efficient supply chains serve more customers and provide you with enough competitiveness that is critical to you and your business needs.
Outsourced e-Commerce fulfillment services mitigate certain business functions that business owners typically have to bear.
In addition, your fulfillment service provider should save you money and make time for you to focus on your business