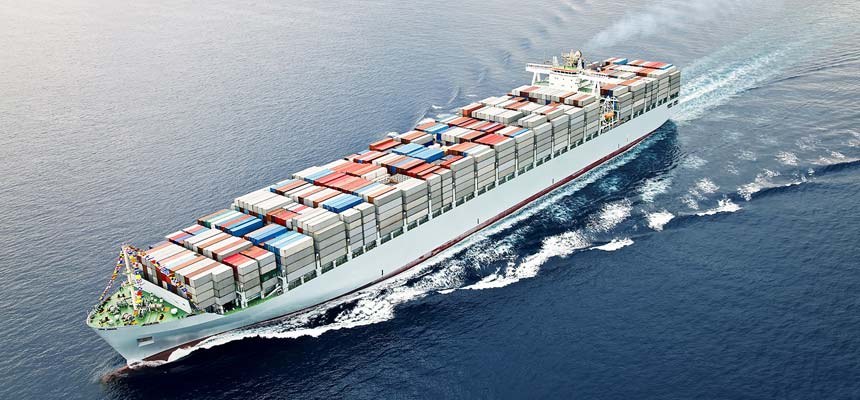 When you are importing large quantities of goods from China, sea freight is an excellent shipping option for individuals and companies doing business around the world.
If you don't have perishable or time-sensitive goods, you can consider the proper option that might reduce the cost. Using sea freight to ship products will take more time, but that will be the cheapest way.
This post is about sea freight from China, if you are new, hopefully this will help you. If you are proficient in this field, it can also enhance your understanding.
Why Sea Freight
As for a large quantity of goods, many people say that sea freight is the most reasonable and practical. The cost-effectiveness of this approach is to make it the best choice for importers and suppliers. Two of the biggest benefits drive you to choose sea freight, which may be better the other shipping options.
Sea Freight Is Cheap And Cost-effective
Compared to other modes of shipping, sea freight rates is much cheaper. They provide a cheap way for companies to ship various products. Companies need to ensure that they do not spend a lot of money on shipping the goods they manufacture or import, thereby reducing loading costs.
Sea freight can save a lot of money, reduce shipping costs, maintain price competitiveness and provide them with advantages over competitors. However, sea freight is not the slowest method, if you have time limit , it is best to choose other modes of transport.
Sea Freight Can Ship Heavy Cargo and Larger Shipments
Obviously, ships can bring more weight and larger shipments than air and land. Shipping does not limit the range of products that can be transported through it. Basically sea freight can ship any type of product, regardless of its size, shape, type, weight or material.
Companies are less willing to use air freight to import heavy goods such as automobiles, industrial parts, machinery and other large items.
On the one hand, the narrow cabin door and cargo space of plane limit the size of the goods. On the one hand even so, shipping costs will be very high, which means that many companies do not consider it.
This is why commercial organizations choose to transport heavy goods by sea, and these restrictions are not a problem, ships can accommodate larger shipments, and the costs are usually still reasonable.
Types of Sea Freight
There are various shipping vessels that can accommodate from bulk goods, liquids and ordinary goods. The goods determine the type of transport. Some of the most basic types of services offered by shipping companies include:
RO-RO Transport – It is a kind of marine shipping method for laden vehicles. Forklift, semi-trailer or vehicle carries cargo, the loaded vehicle drives into the ro-ro ship. When the it arrives at the destination and then it is off the boat.
Container Freight – It consists of a standard 20-foot or 40-foot container. These containers can be used to transport various items from household supplies to commercial goods.
Tanker Freight – It is used for shipping goods in the form of liquids or gases, such as petrol, compressed natural gas, bulk liquids, etc.
Bulk Cargo Freight – These services are usually used to transport bulk cargo and single commodity goods, like ores, coal, grain, etc.
Container Shipping – FCL and LCL
But if you are involved in large-scale transport or bulk cargo transportation, you will need cargo container shipping. Container shipping is currently dominated by most modes of shipping, and the importance of shipping containers in global trade is obvious. Through container shipping, commodities can be circulated in a wide range of the world.
Cargo containers are usually made of hard-steel materials in storage containers, durable, weather-resistant, and safe. And they have different size, can load different goods.
Most international container shipments are carried out in 20-ft or 40-ft containers. The container size is standardized and the maximum load is described in the table below.
There are two main types of sea cargo, full container loading or less than container load.
FCL – Full Container Loading. When a shipper has enough goods to be transported to fill the entire container, it can be transported in full container. We can efficiently transport the goods using a standard container of 20 feet or 40 feet. The full container loading is the most suitable for oversized goods.
It is more reliable and safer than other methods.
LCL  Less than Container Loading. Less than container loading will allow the shipping's parcel to share space with other people's belongings to fill one or more containers. Even if you do not have enough freight to use full container loading, try LCL type shipping, which is a cheaper option. Customers will also be able to get the effect of full-load service like FCL, thereby helping them to reduce costs.
Port Of Loading – Which To Choose?
As you know, China manufactures millions of products sold around the world. Many of these products were exported from Shenzhen, Shanghai, Ningbo, Xiamen, Tianjin, Hong Kong ports to North America, Europe and Australia and other destinations. As well there are many manufacturers In China's Pearl River Delta, and the Yangtze River Delta.
All the major shipping carriers in the world have built their offices in Shenzhen, Guangzhou and Shanghai are the major seaports in China. We chose them as the port of loading, because they offer not only cheap sea freight service from China, but also there are more shipping route to the world.
In all China's ports, 16 large ports cover most of the imports and exports. As you can see from the map, China has a long coastline with many ports and which one is suitable as the port of shipment.
Usually you should always choose the port that is closest to you or your suppliers. For example, if we ship a cargo container from Dongguan to Melbourne, from the map, it can be on board in Guangzhou port, Shenzhen, Dongguan Port.
Once the container arrives at the port, the crane will unload them from the lorry and load them onto the ship. Once the container is loaded onto a container ship, vessels will sail to the port of destination.
How Long Will Sea Freight Take?
Compared with air freight, the delivery speed of sea freight is very low. Therefore, it takes more time to sail on sea. Depending on the distance to the destination port, You can expect your goods to arrive from a few weeks to two months.
The delivery time of sea freight depends on distance and route. Some companies load cargo from ports in a variety of ways. Cargo freighter rarely directly sail to the destination, it means they must make several stopovers on the way to the final destination, and make a deal when they dock, and the ship will have to wait a few days.
For example, shipping from Chinese ports to Australian ports usually takes 13-19 days, depending on shipping lines and destination port. If you need faster delivery, the best option is by air.
You can track the latest status through an online tracking system.
Maritime related time terms:
ETA: Estimated Time of Arrival.
ETD: Estimated time of departure.
ETB: Estimated Time on Board.
Shipping Documents You Should Prepare
For smooth delivery and customs clearance on sea freight cargo, you prioritize and prepare proper documents for your imported goods. Any items that are delayed by Customs may lead to poor experience.
You may find that your cargo is stuck in some illegal location in a port or destination country.
Like air cargo, when you ship the goods by the vessel, the appropriate documents are used for customs clearance in destination.
Detailed instructions on how to complete:
• Bill of Lading(BOL)
• Commercial Invoices.
• Packing list, if available (Not mandatory).
• Certificate of origin.
• Documents required for export of departure ports, such as export declarations.
• Other documents required by destination Customs, such as quarantine certificates for goods.
• Export/import license(If necessary).
The list of documents listed above is ambiguous. The national laws and import procedures that you ship to decide the specific documents. Failure to provide these documents may result in international shipping delays.
Cargo Arrival: Clear Customs and Pick Up Your Goods
When a container arrives at the destination port, the recipient may need to pick up the goods at the port. To make clear customs, you need the original documents related to the goods. You will need to complete this process through a freight forwarder or customs broker. After cleared the customs, the receiving party must submit the b/l of the goods to the shipping company for confirmation. It will be trapped in the port until you complete all formalities and must pay port surcharges!
It is advisable to employ customs brokers to handle import declarations on behalf of importers. Customs brokers are experts in this process, and they should also be aware of the port's customs requirements and help clean cargo through Customs in the shortest possible time.
The process of customs clearance should not have any discrepancies and errors. Conflict with the law means that the goods will be suspended for a period of time after the case is resolved. This will result in unnecessary delays and adversely affect the business.
Are You in A Inland Point or Non-Port City
Ports outside the basic port are called non-base ports and transshipment to non-basic port requires barge. Inland Point need to relay from railways or highways. Except the basic port charges, sea freight is subject to extra transshipment or internal towing surcharge.
The basic port is the port where liner company's ship docked regularly, most of them is in the center of the larger port. The port equipment are good, with the volume of goods.
In Europe, shipping companies are now providing multi-freight services to not only the world's major ports, but also inland points.
Learn more about door to door shipping.
Marine Cargo Insurance to ensure your goods
Sea freight service provide insurance for goods. Although this service is optional, many of the consignee are willing to buy it. If something bad happens to sea cargo, they can get compensation.
When you are doing business with a sea freight company, your goods will be transported on board within a few days to several months. There is no denying that ocean transportation is a big business. A large number of transactions are carried out daily in the delivery of overseas trade goods, and the loss or damage of the goods will occur. When the goods are lost or damaged, you need insurance coverage and you do not want to suffer any losses.
In addition, insurance is usually based on the value of the goods and the goods with higher value need insurance. Marine cargo insurance rates are very low, for example, the premium for $100,000 worth of goods is $100. The amount relative to the risk of the value of your goods is obviously negligible.
In a word, freight insurance is a simple and affordable way to avoid a huge loss of cargo accidents.
How to Package for Sea Freight?
You must understand the international transportation requirements, especially in the packaging of goods. You should know the bad things that happen in the process of shipping.
In general, the goods are packed in containers, which wrap fragile items for safety. Sometimes, however, they are transported as bulk cargo and are loaded into a container and stacked with other heavy goods. In the course of transportation, the goods may be in contact with other goods violently. If the package is weak, the goods may be damaged.
At the same time, in the overseas transport facilities in each country ports are not aligned. During the unloading process, the goods may be discarded, pushed, rolling or dragging.
The container is tightly sealed and may cause the cargo to get damp during the voyage. Humidity is still a concern, and your packaging should be damp-proof.
Depending on the item you are transporting, the package has a variety of strategies to minimize damage and maximize safety.