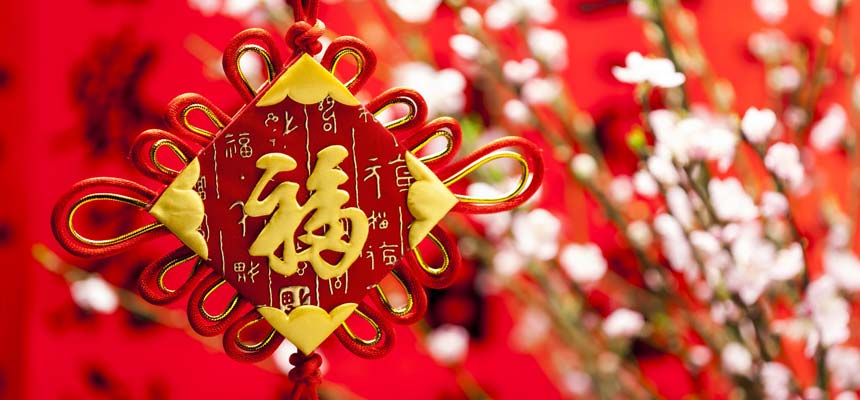 Did you delay your shipment at Christmas and Chinese New Year? Whenever these two festivals arrive, your shipment from China cannot be delivered within the time you expect.
Retailers are importing most of their goods from China, and they receive the goods before annual holiday, and put them on the shelves to start the sales season. But, when the holiday shipping season arrives, freight delays always occur.
Most people are enjoying the holiday happiness, on the contrary, the holiday is the busiest time of the year for international courier. So during holidays, for your online shopping, express company (like UPS, TNT, FedEx, DHL) will appear delivery delays. Local delivery companies are faced with great pressure to meet the expectations of Christmas in time.
Many of these retailers rely on top freight forwarders to help their international shipping as effectively as possible. Regardless of the shipping mode you choose, it is important to understand and choose the best shipping time to meet your holiday delivery needs.
Why Do The Shipping Delays Occur In Holidays
The delay is due to the fact that air freight is an unpredictable. Freight shipping is the most important part of the global supply chain, and a great quantity of products are flown from China to the rest of the world, especially during holidays, in order to ensure the timely delivery of goods.
The trouble is, not all air cargo is shipped by cargo plane. Passenger flights have limited cargo capacity, ship not only goods, but also passengers' baggage. Airlines will not increase flights during the peak season because routes are regular . Some large air forwarder companies have fixed the capacity of regular flights.
In the peak season, the need of air cargo increase greatly, which cause the flight is not available. A large number of goods will wait in the warehouse, without certain ETD (Estimated time of departure). This is why it is not possible to ensure that the goods arrive on time.
In other words, Airlines cannot expand their ability to respond to additional needs, and the existing capacity is not entirely available. So every year, consumers meet trouble in the peak shipping season, if there is no prior arrangement.
What Can You Do To Avoid Holiday Shipping Delays?
Almost every year, there will appear the export shipping season in the early Christmas and early Spring Festival in China, followed by a large number of goods piled up at the airport cargo station waiting for the departure, as in the past.
So please plan ahead as early as possible to avoid shipping delays.
Booking Shipping Order In Advance
The cargo on each flight is uniformly arranged by the airline, which is determined by the shipping order. In the peak shipping season, the flight is not available, many goods stranded in the cargo station.
Booking space in advance must not be a bad thing. In addition, once in the air peak season, the shipping price will also rise.

Therefore, if your shipping date meets holiday, your should book the shipping order in advance, this is a wise action.
Choose Connecting Flight
Don't rigidly adhere to direct flights or a departure airport. People prefer direct flights because it delivers less time. However, sometimes choosing different airport or Connecting Flight will bring you unexpected concessions and convenience.
Most airlines now need shipper to confirm the second length or the third length before agreeing to receive shipping order, so as to better ensure the airline's transit efficiency. So you will choose airlines and flights when placing shipping orders.
If the staying time in connecting airport is short, the flight would take a short time to finish its second length, and fast transit keeps cargo in your hand.
Inventory Flexibility
You should estimate sales and prepare inventory. Those who have years of experience in the high season can learn from the sales data of the previous season to forecast this year's sales. Your inventory can withstand the delivery delays brought by the shipping season.
Make sure you have enough stock. If you really want to get a specific item, try to order enough quantity and store your goods in the warehouse. If you are a web seller on Amazon, you need to prepare sufficient inventory(Learn more about "Shipping from China to Amazon FBA").
Make Strategies For Chinese New Year
If you often import from China, you will find this peak shipping season. Within one months before Christmas every year, many importer from the world buy a lot of goods to cope with the coming shopping season, which causes China's export logistics to be very busy.
If you are in urgent need of your goods, this will lead to unpredictable shipping delays. For on-time delivery, you need to take some action.
Besides, China's Spring Festival comes after Christmas. Spring Festival is China's statutory holiday, which means that the factory has at least two weeks of downtime, the Spring Festival stock start!
If your shipping date is near the Spring Festival, in fact, the first impact is the Spring Festival Holiday logistics, all domestic companies will have a early holiday. Basically the goods will be stranded in China for at least 1 weeks, your shipping would be seriously postponed.
If you hire a Chinese drop shipping provider, Chinese holidays will affect your order processing speed, which creates a large volume of bad logistics orders for online business.
Then in the these case, in fact, we are facing with the same situation, the winner must have judged the logistics risk.
If you take your career seriously, try to do long-term, not just vacation. Consider the following suggestions to cope with the low sales season.
Three Tips
1. Divide sales for a specific month. You almost know which month needs the most inventory, usually from November to January holiday. For the other months are relative to the off-season, use the off-season to prepare marketing and stocking. Make sure you have enough stock in the peak season.
2. Negotiate with your supplier. See if your suppliers can give you special consideration when sales are slow. If they provides deferred payment terms to customers during off-peak seasons, check how you can take advantage of this offer.
3.If you are selling a product that is selling for a holiday, extend it to the product.
Suggestion: Schedule your shipment ahead to avoid the two busiest holidays, and work with your logistics and product provider to figure out a logistics solution. Beside, sea freight can save you transportation costs more than by air.
Summary
Upon the holidays, an experienced freight company will estimate delivery time and take measures to ensure that your goods arrive at your destination at the expected time.
Besides, China freight set up a special partnership with airlines to enable you to get stable international freight shipping before the big holidays. Completing your buy ahead of time is always a better idea to reduce any chance of delay, and reduce freight shipping cost.