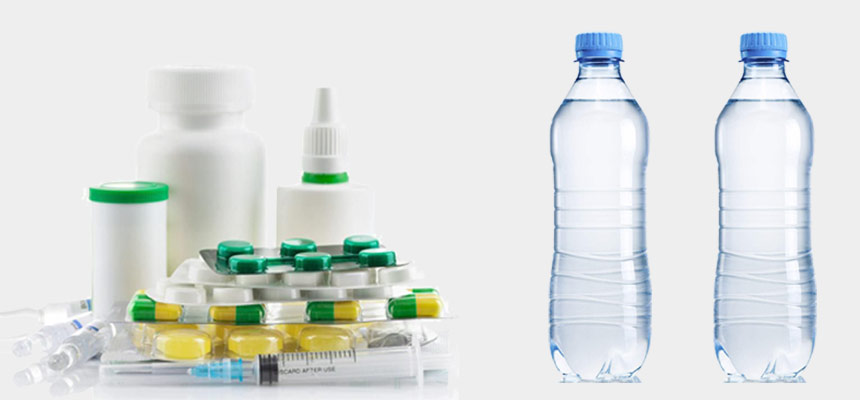 Every day, people use international logistics services for personal affair or businesses in China, each with its own destination and purpose. But no matter what the reason for delivery, everyone must follow the rules.
In most cases, people inadvertently send prohibited or restricted goods through logistics service. If you put them in a package, there may be a problem with delivery. You may be required to incur any costs resulting from this, which may be very large, and delayed the delivery.
If you wish to send a restricted product from China, you may not find a logistics provider to send your order. Even if the shipping agent can help you to send the package safely to the destination, but the goods are prohibited by the local customs, they cannot be cleared and the customs will return the goods to you instead of delivery. This is not worth the risk, so before shipping, make sure you know all contraband items.
Sometimes a seemingly benign item may be banned at customs. As in any country, certain goods are prohibited and cannot be sent through international logistics for a variety of reasons.
Before sending, you must review the complete list of prohibited and restricted items. Here are 5 categories of items you can't send.
Perishable Food
Perishable goods such as foodstuffs are usually not transported by normal air freight and sea freight. Food may be corrupted during transportation and pollute other goods and airplanes. Some foods are discarded during transportation because they cannot be kept fresh for long time. A variety of food in the cold chain transport process to maintain the most appropriate temperature.
In the cold chain logistics process, whether it is loading and unloading, changing the mode of shipping and other links, so that the shipped goods always maintain the temperature. There are special containers called refrigerated containers that can be used exclusively to transport temperature-sensitive goods.
Dangerous Substances
Some articles are often considered to be potentially harmful to the transport of goods. Proper classification of hazardous substances such as hazardous chemicals, toxic substances, explosives and radioactive materials is essential before shipping process.
Improper handling of dangerous goods may lead to hazardous accidents. These items may pose a potential danger to cargo airplane, crew members, customs officers and others, which require special transport. Companies dealing with the transport of dangerous goods must use the necessary security measures to strengthen the shipping system.
Weapons, Ammunition and Simulation Weapons.
They cannot be transported as international goods, because guns have a powerful lethality and can easily cause serious bodily harm, so China's government strictly controls firearms, prohibiting the manufacture, sale, transportation, mailing and storage of weapons. Most countries have very specific and detailed provisions for the importation of any type or weapon. Under some restrictions, you need a special license to bring them to your destination. It is very necessary for you to ask for help before transporting such goods.
Living Plants and Seeds
Usually you should not plan to carry live plants, plants or seeds as international shipments. The entry of seeds without quarantine may threaten species safety. Many countries carry out strict inspection and management of seeds imports and exports to prevent disease and invasive species.
It is important that you learn about the restrictions relating to the import of plants and seeds in any country you ship and whether a license is required.
Various Liquids
Improper packaging can easily lead to damage to the goods, Liquid leakage, and then pollute other goods. So many freight companies are unwilling to transport liquids.
It is important to consider the safety of all items extensively. If any article poses a risk to the safety of others, it should not be included in ordinary transport.
You can't send contraband drugs, money, pornography and CDs.
Besides the above restrictions, each country or region will have a certain number of illegal products or restricted goods, you must get special permit.
These items include dangerous goods, animals, car batteries and human remains. It is not surprising that these things are forbidden, but many people cannot immediately think of other contraband that may be less obvious. For example, lottery tickets, money, adult appliances, stamps, desiccant and tea.
As long as you are shipping overseas, it is important to know the customs regulations and regulations of your country or region. For example, if you are sending to the United States or shipped to Australia or transporting goods to the UK, there are different customs restrictions.
The above list is not exhaustive, as there are restrictions on import and transport in many countries. If you know all these restrictions before shipping items to any country, you will be prepared to take steps to avoid problems at customs.
Conclusion
Many of the prohibited and restricted Goods classified as hazardous can be also shipped domestically and internationally. If you are unsure of what you can or cannot send in China, the best approach is to contact the shipping company you plan to use directly.
They are experts in international shipping. With the help of seasoned freight forwarders, they help you avoid shipping restrictions. A good shipping company will be able to help you every step of the way. They offer free shipping quotes, paperwork, door-to-door pick-up and delivery, customs rules and regulations, cargo tracking, and so on.