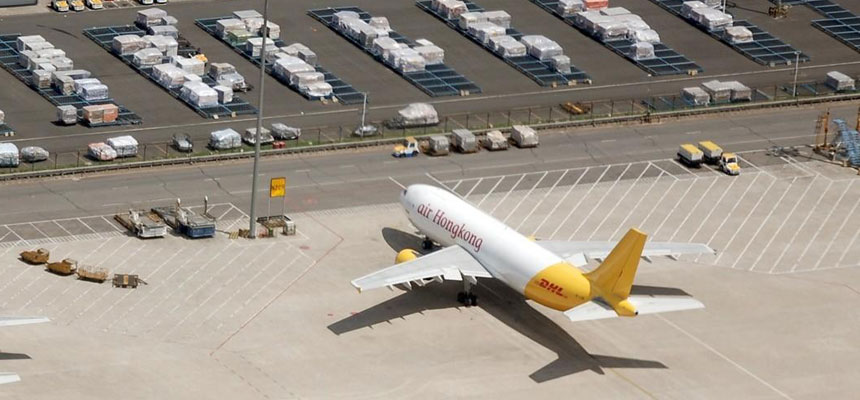 People often import goods, parcels and documents from China to the USA, so express delivery services have become an essential air transport service. There are many courier service providers, of which DHL is a global market leader.
DHL Express accounts for a large share of China's export couriers. With DHL Courier, you'll ensure that your cargo will be delivered from China to U.S. destinations on time. With their powerful network tracking system, you get updates from time to time. Timely delivery of products is essential for building relationships and trust with customers. DHL's delivery time is very advantageous in international express delivery.
What Can You Transport Through DHL?
DHL can transport most of the items you import from China. You must be familiar with its conditions of transport, especially its restricted and prohibited items.
If shippers comply with DHL's prohibited rules, they can ensure that they do not suffer financial losses because imported goods cannot be transported. Most importantly, you can clear them through Chinese customs and U.S. customs.
DHL Prohibited Goods
Live animals
Hunting (Animal) trophies, animal parts such as ivory and shark fin, animal remains, or Animal-by-Products and derived products not intended for human consumption are prohibited for movement by the CITES Convention and/or local law.
Human remains or ashes
Bullion
Cash
Loose precious and semi-precious stones
Complete firearms, ammunition, explosives devices
Illegal goods, such as counterfeit goods and narcotics
Dangerous Goods Restrictions
Dangerous goods can lead to safety accidents, resulting in the destruction of transport equipment and even harm to staff. For transportation safety, DHL has a policy of restricting dangerous goods, such as lithium batteries. DHL does not accept pure battery products, built-in battery products have a limit, and DHL does not accept them beyond the limit.
DHL Limits On Volume and Weight
Cargo limited by weight and volume cannot be transported from China to USA via DHL, contact us, and by sea or air, we can resolve it.
Heavy cargo: DHL does not accept a single 300kg cargo.
Oversized cargo: DHL does not accept goods with a maximum height of more than 95 inches.
Irregular goods: DHL does not accept goods that are shaped non-square or non-rectangular.
How Long Does It Take DHL Shipping From China To USA
As a giant in the field of international air couriers, DHL delivers very quickly, and in the off-season, it takes o/nly 3-5 days to deliver from China to the United States. DHL is longer than its rivals UPS and FedEx in terms of delivery stability.
You should also consider that transportation speed is affected by other factors. The time DHL is transported from China to the United States depends on the time it takes for China to clear customs and the time it takes for the airport to wait for withdrawal. In the high season of transportation and the case of reduced flights, your cargo needs to wait longer for the flight.
Where Can You Transport The Goods?
DHL's door-to-door Express network provides a timely international delivery service.
Pick up
We can pick up goods from your suppliers in China, in our warehouse, we will repack and strengthen the packaging of your goods if it is weak packaging. Weakly packaged goods are easily destroyed in transit. At the same time, our warehouse can provide a free warehouse if the quantity of goods is very small.
Delivery
DHL's delivery coverage currently covers the entire United States without remote surcharges. We pick up the goods in China and arrive in the United States by air, and deliver your goods anywhere in the United States through ground facilities.
How To Pack Your Goods?
Your goods, packages, or cartons can reach your destination thousands of miles away through a complex DHL global network, which involves multiple transshipments, labor, and machine operations. In the process, your goods may be crushed by other goods because they are stacked with other goods.
To avoid damage in transport, proper packaging is the first step to protecting the integrity of the goods.
When you pack with the right shipping container packaging technology, pack your items with the right materials to ensure that your goods arrive safely and in good condition.
Make an assessment before you start shipping.
The Weight And Dimensions Of The Goods
You need the size and weight of the goods to choose the right corrugated carton, packaging materials (e.g., bubble wrapping or other flexible cushioning materials), and packaging straps. It will help ensure that the package protects the goods no matter what you put in the box.
Is The Goods Fragile?
Suppose you want to transport fragile items safely. To help you get the job done, you may need to follow these quick tips.
Use a harder carton. The outer packaging is the first layer of protection, and it is useful to use a hard carton. Fragile items are easily damaged, and during DHL transport, the goods will be stacked on pallets for transport and squeezed by others. Hard cartons provide effective protection.
Use bubble protection film. They are one of the best ways to protect fragile items. Use them to fill in the space inside the blanks to cushion each item and prevent it from colliding with each other in the packaging.
Nature Of The Goods
It determines what packaging materials you need and how you pack them with fragile and lithium battery labels.
Packaging is a necessary measure to protect the goods, but excessive packaging can lead to greater transportation costs for the goods, which your wallet is breeding. Shippers are advised to use compact packaging to reduce shipping costs.
DHL Costs?
The cost of DHL shipping from china to the USA depends on the weight and size of the shipment. You need to know the words related to transportation, like gross weight, gross weight, and volumetric weight.
Gross Weight and Volumetric Weight
Gross weight refers to the weight of the goods being transported and the weight of the packaging. What is volumetric weight? When the shipper sends a larger item and its weight is lighter, the cargo occupies more space in the aircraft, and the carrier converts the volume into the weight to calculate the weight of freight.
Chargeable Weight
Calculate the volumetric weight or dimension weight and compare it to the actual weight of each piece in the shipment to determine which is larger.
How Is Volumetric weight Calculated?
When the gross weight of the goods is small, and its volume is large, the usual calculation method is volumetric weight = length × width × height /5000.
Ask for a quote for DHL shipping from China to USA, We offer discounted DHL shipping rates.
Get the size and weight of your goods from your supplier and know how your goods are packaged
Enter the size, weight, and destination in the freight quote form
We provide DHL shipping costs with other carriers and book services
What Documents Are Used For Shipping?
Good information about shipping documentation. Shippers can now check online to see what documents they need to complete international shipping, and you can step through the process to ensure proper execution.
Commercial Invoice
The important document for importing goods is a commercial invoice. It shows the value, origin, and description of the goods. These are most of the necessities imported into the United States. And it is applicable to taxable goods.
Additional Documentation Of The Imported Goods
Import: Imports to the U.S. require a variety of required documents – some documents in exceptional circumstances can include:
Certificate of origin or manufacturer's affidavit
A letter of authorization from any agent
Licenses, permits, letters of credit
Packaging lists
Exports: Exports from China may require some additional and special case documentation
(1) The contract
(2) Invoices
(3) Packing list
(4) China's customs export customs documents
Transport Heavy Cargo Through DHL
If you want to ship heavy goods from China to USA via DHL, it's not easy, DHL has restrictions on these items. DHL can ship goods within the definition, but you may have to pay a surcharge.
How To Tell If Your Shipment Is Too Large
Here are DHL limits for overweight, Large volume, and irregular-shape packaging goods. If the shipper doesn't follow these minimum standards will result in DHL be unable to accept your goods for transportation.
Weight Limit.
1 Every piece of goods should be under 150lbs(68kg), or else there is a surcharge. 2. A piece of goods must not exceed 660 lbs (300kg). 3. The weight of all pieces of goods must not exceed 6600lbs(3000kg).
Basic concepts for the packaging of goods and size and weight restrictions:
Large Volume Limit
DHL does not accept a single piece of goods with a height of more than 118 inches.
Packaging Shape Limit
All goods will be transported on pallets on which the carrier will stack other goods. DHL requires that goods are safely stacked, and non-safely stacked goods are rejected.