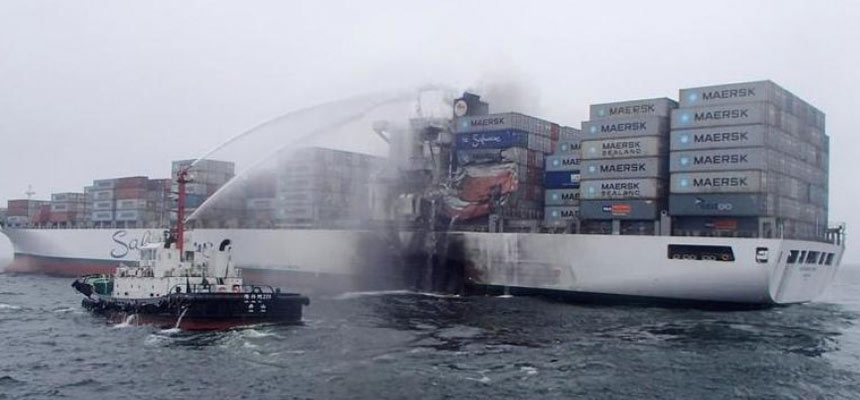 If your business involves the shipment of goods abroad, you should be wise to choose the marine insurance. You need to be aware that when the goods leave the port they will sail for a long time, and you don't know what will happen.
You should consider obtaining marine insurance. Your goods are moving assets at sea, and your company's investment is representative. You must not expect the goods to have accidents at sea and cause you heavy losses. That's why you want to be protected in the event of any adverse condition in your goods.
So in order to protect your goods and your business, you need to buy marine insurance. This will reassure you that any losses that may occur will be borne by the insurer.
What Is Marine Insurance
The scope of marine insurance coverage was originally intended to cover people who import and export goods across the sea, such as oceans and canals. Marine insurance is a special type of insurance designed to cover the loss or damage of goods, ships and terminals.
Basically it is designed for any type of goods or transport of property transferred. If you are the owner of the business and you ship valuables through sea, if you are not insured, you may suffer an incredibly irreparable loss.
Marine insurance can provide insurance for all kinds of property and goods. You will also be compensated if your property and belongings are stolen or damaged in the course of land transportation.
Due to the lack of comprehensive cargo shipping insurance, many enterprises suffered losses. You don't have to go through such a difficult situation to know the importance of insurance.
What Does Marine Insurance Cover?
That's why it's very important for you to have a good coverage for a cargo policy. Marine insurance can cover any and all risks, or just risks stipulated in the policy. It is very important to fully understand the insurance risk coverage provisions.
This type of insurance policy provides protection against extensive damage that may occur during transport. These may contain dangers of sea voyages, such as:
1. Collision with icebergs or other vessels.
2. Lightning, Tsunami and stormy seas.
3. Stranded, striking the rocks, sunk, fire, explosion.
4. Hull damage.
It also covers the abandonment caused by the fraudulent conduct of the owner of the ship , piracy and damage or injury.
If any problems occur with your investment during the shipping, your insurance policy will cover some or all of the goods so that your business can get back into trading.
Shipping Insurance Is Always Beneficial
Your goods are in transit and you have to wait and expect them to arrive safely at their destination. Can you imagine that the goods were accidentally damaged or lost during the transportation? If that happened, your customers don't care he may consider this to be a defect of your product.
But now you can get them insured and secure. For this purpose there is a specific insurance, the greatest benefit of the implementation of this policy is that only the insured can recover the loss. In the insured loss, the insured has an insurable interest.
You will often find that the cost of shipping insurance is actually much lower than the overall shipping costs. It is true that you only need to serve a little bit of the price.
You will have a lot of options for the cargo insurance plan.
How Do You Buy Insurance
You must follow all guidelines before choosing a cargo insurance. This will help you choose the best insurance plan that will meet your needs. Any person engaged in import and export business must understand the issue of cargo insurance.
The shipper's choice of the right option for cargo insurance is an important decision that you should carefully consider and review. How to get insurance for your goods may vary greatly in terms of protection costs and insurance clauses. The blow here is a brief discussion of these options.
Seller offers
This is the CIF or CIP contract, the goods you paid already contain the goods insurance. The supplier will be responsible for purchasing your goods insurance, the supplier is the insured, and the supplier will solve all the problems when the goods are in trouble.
Buy it Yourself
This is a free option. If your purchase contract does not contain cargo insurance, then you can buy it yourself. Bypassing freight forwarders, customs brokers and overseas suppliers, you are insured for your own purchase of freight insurance. Deal directly with insurance companies and search through their networks to find custom marine cargo insurance that best suits your personalized business needs.
You will know what you are doing and have the appropriate coverage to meet your specific needs. Your interests will be protected, not the interests of middlemen. If you have an application, you are the insured, and the insurance company that issued the policy has the right to deal with the claim in a fair manner.
By Freight Forwarder or Customs Broker
In addition to providing shipping services, freight forwarders also provide a number of level two services to help the carrier purchase cargo insurance. When you ask the freight forwarder for a shipping quote, you can ask them to buy insurance through them.
And the premium rate usually depends on the value of the goods you want to insure, and once the insured is ordered to succeed, you have insurance and the freight insurance will take risks for your goods.
By Carriers
Many famous shipping companies can provide freight insurance on a per-shipment basis until the recipient receives it. Typically, this means that you need to pay a small premium based on the value of the commodity.
They can give you an offer when it gives you a shipment. You will receive an insurance certificate so that you can lodge a claim if necessary.