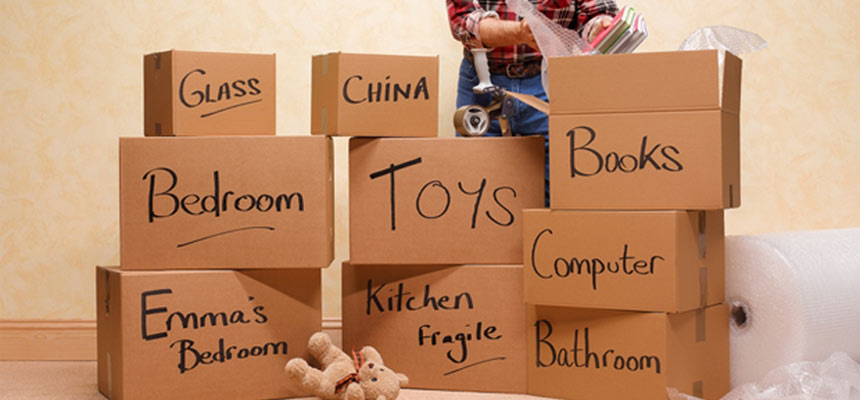 In today's global economy, it is natural to find the company you work for: you are moving overseas, or you may want to return to your country.
Moving to another country is a big decision. It means that you need to bring all your belongings with you, which can be a difficult task.
Moving internationally is a daunting task for anyone, because it involves a lot of planning and preparation, goods and other essential items moving from one country to another.
Whether you are a short or long term migration, it is important to consider all important aspects carefully before making a final decision. You still need to focus on the following points to make it as close to perfect as possible.
Door To Door Shipping Service Is The Perfect Option
There are a few things you should know before you hire an international mover. Ask about the type of service they provide. What kind of delivery service you need, to cargo station or door or door?
Door to door shipping means that international movers will collect your goods in China and ship them overseas to clear and transport your goods to a new home.
But for door to door shipping, do you want to handle your personal effects through it? Of course, it takes an extra price to pay. This is an international courier service in the form of a practical and convenient freight forwarding service.
This service is designed to make the international moving process as easy as possible, so you can simply focus on organizing the details when you arrive.
However, you can migrate by sea and learn more about sea freight.
Don't Pack Everything
Before you move, consider your migration plan, and once you know what you're carrying, you have to make a list. When you're packing, make sure you write down everything you put in every box.
These lists can only keep you focused and organized, and can help you remember small details that may be forgotten. This will greatly reduce your items' delays in customs and may save you the headaches of explaining what is or how to get into your box.
Is Your Move Temporary or Permanent?
If your action is permanent, then you may want to carry it with you, you can choose to keep the furniture and store it. If this is a temporary migration, which is not a big item to remove, you need to consider whether to dispose of it or to seal it. Only carrying personal belongings will be easy for you to move.
The first thing to remember is that most of your items such as quilts can be replaced or discarded, and then buy new in the new home to replace them. To reduce the number of items to make your move easier.
Identify Contraband
Do not ship any items, depending on the location of your relocation, some items may not be exported to foreign countries. Besides, for the safety of the aircraft, air freight implemented a strict management of restricted goods. The biggest mistake in moving around the world is that they pack too much of their stuff. There are some items that you should try to avoid shipping.
These can include:
Alcohol. Some countries have enacted laws prohibiting alcohol consumption.
Some drugs.
Politically sensitive materials.
World currency.
Pornographic publications and CDs, pirated optical discs.
Drugs and Food.
Knives and ammunition for firearms.
Hazardous and perishable chemicals.
You can find out what items you are prohibited from entering your destination country. This will also help you determine what items will be brought. Your international movement usually includes normal customs clearance to avoid non customs confiscation.
Use Proper Packaging To Protect Your Belongings
It is important to realize that when you transport goods on long distances, rude handling can damage your belongings. Proper packaging can effectively protect your personal items during moving.
You can pack your own packaging, whether it's a book or a very fragile item, and you have to take the time to proper package and protect every item. It takes a little patience, energy and planning to get everything done.
If you hire a moving provider, they will be good at packaging. In general, use a tough enough box to load all items and place enough cushioning pads to provide a high degree of protection for items that are contained inside. This will give you better protection of your belongings.
Don't Overestimate Available Time
You should always add some buffer time for your items to move to a new place where your flight leaves the country. The few hours between these events are not enough. Problems such as bad weather, transport damage and customs clearance may occur.
Work with moving companies to develop a plan. But it will be a possible time, not a precise time. Anyways, you just need to carry the necessary items and then moving company transport the rest items because you do not know the arrival time of the goods.
Hire Moving Experts
After having long Lived in a foreign country, presumably you will ship many things. The airline's limit baggage policy only allows you to carry on personal belongings under 40 kilograms. You have no choice but to hire an international moving company that specializes in moving overseas, and if your personal effect and furniture can be filled with a container, they can be transported. In short, they can carry all your belongings and they also can help you reduce shipping costs effectively.
The international moving Company's work includes packing goods, safe handling, paperwork, customs clearance, and management delivery to the customer's new address.
During the moving, these service providers are also responsible for customs clearance to ensure the safe transfer of shipment to other countries, making your international movement more convenient and faster.
In this way, they handle the movement of your goods and you can focus on other things.
Conclusion
The upcoming workload should not be underestimated. With the advancement of modern technology and the advanced aviation industry, the world has become smaller, people seem to forget the pressures and difficulties of international moving. However, you must know that your furniture and personal belongings will be shipped from one country to another, which will be far more difficult than the domestic movement.
We are a freight forwarding company that serves China. When your are handling importing shipment from China, we can meet your needs for Cross-border moving from China to the rest of the world.