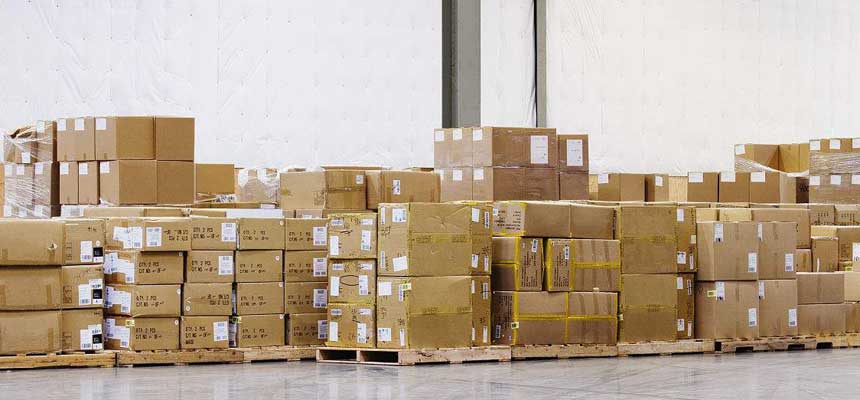 Shipping labels ensure that your package arrives at your destination on time, and is an important detail that may affect how the goods are handled. More and more enterprises are highly dependent on accurate logistics.
You'll see a variety of labels on courier or air parcels. Shipping label is basically a label attached to a shipment packaging that contains information such as the contents of the transport container, the destination and the handling instructions. Besides, such labels should also contain the consignee's name, address, and contact number. As a result, these labels are usually printed in bright color and bold text.
Shipping companies, e-commerce companies, manufacturers and suppliers most often use shipping labels that help send goods safely from one destination to another.
Shipping labels are important because they can help shipping company staff and identification systems to get an accurate picture of where the package is delivered. These labels also ensure that your packaging meets due care requirements, such as expedited, dangerous items. The postman can know any information about your package from the label.
Let's take a look at a variety of shipping labels commonly used. Depending on the type of package you ship, there are different kinds of labels, each of which conveys a unique message.
Shipping Label
This is a custom shipping label for each cargo company. Each company will make a label when they have received your goods, which will facilitate the efficiency of transportation. These tags contain a variety of information, including shipping order number, barcode, shipping address, and contact details.
If you choose FedEx delivery service, each carton of your shipment will be labeled FedEx Shipping Label.
Shipping Mark
Mark is pasted in the commodity transport packaging simple text pattern shows the consignee and consignor, port of origin or port of destination, box number, quantity, weight and origin information. Commercial invoices, trade contracts and insurance documents usually contain the mark.
For air cargo and sea shipment, the consignor needs to paste shipping marks in the goods. Before shipping, when the shipper provides the customs declaration information and the confirmation of the bill of lading, please be sure to provide the correct mark. It means the mark on the document must be the same as the one on the actual cargo, which is helpful for export and import inspection. Wrong shipping marks will significantly reduce the efficiency of inspections and may also affect the transport of goods.
When the goods arrive at the port of destination, the agent unloads the case and according to the shipping mark on the bill of lading to sort the goods. If the single mark does occur error, it will not be possible to distribute the consignee's goods in a timely manner, which will lead to shipping delay.
FBA Label
If you ship to Amazon FBA, each of your shipments will be labeled FBA. Amazon Creates the FBA label when you create a shipping plan at the Amazon Seller Center.
Amazon sellers must paste every single product with label for Amazon to identify it, which can reduce the time it takes for Amazon to store and search for goods.
If your send your products to the Amazon Fulfillment, your shipment will be paste FBA label. If you send it directly to the Amazon warehouse, you can ask your factory or supplier to finish this job.
You should be aware that If your shipment does not have the correct FBA label, your cargo will not be able to enter the Amazon warehouse.
Arrow Label
The direction of the arrow on the label indicates which side of the cargo should be up. This Side up "label because the goods should not be reversed.
Fragile Labels
These labels must be used on packaging containing fragile items to remind people who touch your cargo to be careful. In addition to packaging tasks, you also need to tell which packages contain fragile items. For example, if the packaging contains fragile items, such as glass products, porcelain and other pottery, it needs to be handled gently. As a result, fragile labels play an important role in the transport of fragile items.
These labels can be red or fluorescent yellow background colors and red text to improve visibility, and people can easily see them.
Dangerous Goods Labels
These labels indicate whether the contents of the packaging are flammable, corrosive, explosive, toxic, etc. The transport of dangerous goods may pose a serious danger to any person who may touch the goods. Packaging containing hazardous materials needs to be properly marked for transport, and the label indicates the type of hazard in which the material exists. These labels are very important. If they do not exist, dangerous goods can do harm to life and property.
The Role Of Shipping Labels
If you transport goods, it is necessary to use labels in order to transport your goods from one place to another. We already know that there are several types of packaging to choose from, and you need to be based on the type of goods sent.
Helps Deliver On Time
On the one hand, it can save energy by shipping labels. At the end of the delivery, the courier holds the terminal and only needs to scan the label to get the necessary consignee's personal information, which will protect the customer's privacy.
At the same time, the printed label will undoubtedly reduce the chance of error compared to handwritten information.
Enhance The Image Of The Brand
hipping labels can plays an important role in creating a brand for shipping companies. When customers first come to them to receive the goods, they will be exposed to shipping labels in packaging, when the customer will have a preliminary understanding of your brand.
You can use a variety of design and style labels to distinguish your packaging from other packaging. Shipping labels can enhance your brand image in one step.
Improve Transport Efficiency
Transportation systems can automatically identify shipping labels for automated parcel sorting. The automatic sorting system process quickly and further. They can reduce costs and prevent cargo stations from being blocked by countless goods.
This enables companies to reduce costs, increase efficiency, and improve customer satisfaction. Besides, if the consignee does not receive some goods, shipping companies can find them back through shipping label.