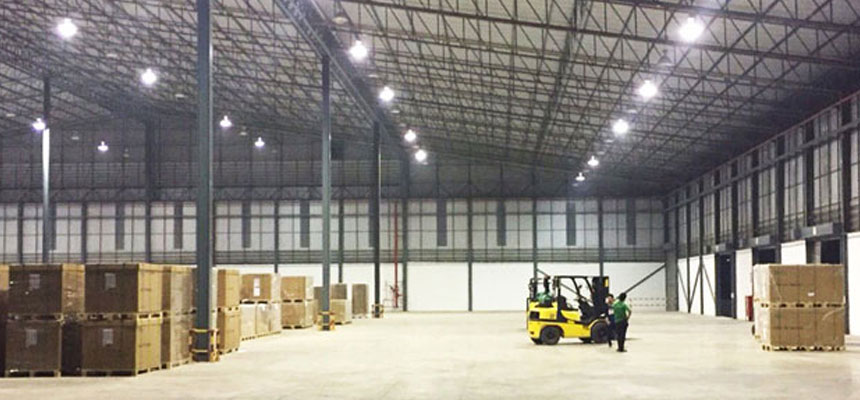 If you are handling importing and shipping goods from China, you will need China warehouse service, which also claims to be a China 3PL. In China, there are many companies dealing with warehousing and delivery.
These companies are committed to providing warehousing, cargo consolidation, freight forwarding, inventory management and cargo services. As well they offer tailored warehousing solutions, specifically for specific supply chain processes.
You rent as much space as they need, storing your shipment in a safe and temperature-controlled environment.
In addition to import and export business, there are other industries in their business processes in the use of warehouses. We know that logistics and freight services have a high demand for warehousing.
The main purpose of a commercial warehouse is to provide a safe place for the goods and to transfer them when demand is sufficient.
If you are looking for a China warehouse to process your goods, then you will need to read this article. Specifically, I will describe the use of China warehouses to enjoy and improve your business efficiency.
Use Of Warehousing
Warehousing is the act or activity of protecting, managing, and storing goods. Warehouse is the main place for warehousing activities, and it has a very important position in the logistics supply chain of enterprises.
In particular, the role of the warehouse is reflected in the following several aspects.
(1) Regulation Of Supply And Demand For Sales Services
It helps to create time utility for raw materials, industrial products and finished goods. Warehouses and sales are the process of storing goods on behalf of the original commodity manufacturer, and then distributing the goods directly to the customer at some point in time. Warehousing near the market allows the company to provide customers with shorter delivery times.
There is a greater or lesser geographical difference between production and consumption, if the location of the warehouse can be reasonably close to the customer, so that products can be timely delivery to customers. Warehouse can help enterprises to improve customer satisfaction and expand sales.
(2) Cargo Consolidation
At present, customer demand is showing a variety of trends: a customer may need a variety of products, and from multiple regions or multiple suppliers. Third-party warehousing vendors provide consolidated cargo solutions for global customers to handle mixed goods perfectly.
Whether you want to handle a small amount of goods or bulk goods, you can provide efficient, quantifiable, and scalable warehousing consolidation solutions to meet your specific requirements. After the goods are integrated, you can transport them to their destinations by air freight or sea freight.
(3) Reduce Costs And Improve Efficiency
Warehouse serve as a product distribution center and storage activities of the site, it can reduce the cost and improve the efficiency of transport.
Generally, the enterprise transport products from the factory to the warehouse, and then processed according to customer requirements, and then shipped to the market in small quantities or shipped to customers. Alternatively, products are purchased from multiple suppliers and shipped to the warehouse, and all of them are shipped to customers after the necessary processing.
At this time, compared with the direct transportation, warehouse can distribute products, which can greatly reduce the shipping cost, and enhances the transportation efficiency.
How to Start the China warehouse
When you purchase goods in China, you may need to provide enough storage space for your goods. As far as imports are concerned, storage warehouse is very important in the delivery of goods.
If you are planning to build or rent a warehouse, it is recommended that you find a warehouse that is suitable for your business type.
Self-Built Warehousing
There is no doubt that as an importer, running a China warehouse is a major responsibility and quite expensive. You need to recruit people, buy forklifts and warehousing equipment, and you also need to pay for warehousing activities related to the costs.
All of these spaces require the construction and maintenance of funds. Small companies usually don't have much budget, but another option to expand the market is to collaborate with 3PL providers or freight forwarders.
Third Party Warehouse
3PLs provides efficient warehousing and transportation solutions. The warehouse and warehousing is an important part of any enterprise, you have the flexibility to use third-party warehouses to maintain and enhance your competitiveness, they are your partners
They typically store small and medium-sized Enterprises' inventories in multiple distribution centers around the world. This means they can make small business products closer to customers.
Third party warehouses bring You great benefits
Safety
The warehouses established and maintained by these professional companies and are able to store many type of cargo. Configure a wide variety of equipment to meet the storage requirements of the goods.
Protecting the goods in the warehouse is essential, and reliable companies ensure product safety by highly specialized services such as CCTV, access control and monitoring alerts. At any time, your goods will be safe in the warehouse.
Advanced Management System
The storage management is very important in the logistics supply chain. The use of advanced technology for warehousing management and distribution, to provide customers with high-quality warehousing facilities.
Some companies can provide online inventory management software. You can manage your goods through this system, complete control of the goods stored in the warehouse, and easily obtain inventory information. When your inventory is too low, you get an alert.
Effective inventory management can reduce warehousing costs, reduce storage space, reduce cargo handling costs.
Flexible Options
If you use a Third-party logistics service, you will have flexible warehousing options. If you need to assemble or store your goods temporarily, any freight forwarder can do it for you. Third-party warehouses give you more flexibility.
With the development of business and flexible expansion, you can adjust the warehouse space you need based on the number of stores and the season of sale. When there are few products in stock, small and you can simply replenish the inventory and transport the goods to your rented warehouse for storage.
How to Hire China Warehouse
Products inventory is one of the most important aspects of your trading business. If you are considering choosing a warehousing solution from a freight forwarding company, you will need to discuss with them the volume of transactions they can handle. To ensure that your requirements are met, you must first consider a few things.
What Kind Of Goods Does It Have For Specific Facilities?
Please talk to your warehouse company about the types of facilities they use. How they make sure your product is safe and that your product is stored in a suitable environment. Besides, talk to them about the kind of goods you are going to store and whether you have special requirements for temperature or humidity.
Different products requires different warehouse facilities. If your product requires refrigeration or air conditioning storage, then the frozen warehouse is the option.
Consider your product and the perfect storage condition, then choose a warehouse that won't disappoint you.
The Characteristics Of The Ideal Warehouse
• Storage location is very important. Choose a warehouse close to the port, airport and cargo terminal, and the transportation is convenient. It will have a great impact on your shipping costs.
• Provide adequate storage equipment and loading and unloading tools.
• It should be spacious enough.
• Warehouse have different measures and equipment, such as food, frozen food.
• There should be adequate parking spaces to facilitate the speedy loading and unloading of goods.
• The warehouse has a monitoring system, through CCTV 24-hour monitoring to ensure the safety of goods.
• Equipped with fire-fighting equipment.
What Other Services Can You Use Besides Warehouse Storage?
Now warehouses are very capable. They provide not only warehouse services but also inventory management services, so that customers can get more convenience. In addition to cargo consolidation and freight forwarding, you will actually find warehouses that provide distribution services.
Warehousing and distribution services is beneficial to e-commerce. Businesses pursue the most effective way to reach all parts of the world with low cost. Your customers will be able to place their orders at ease, because you only need to fulfill the orders through the delivery network. They can tailor the supply chain solution to your needs and provide the ideal solution for your goods.