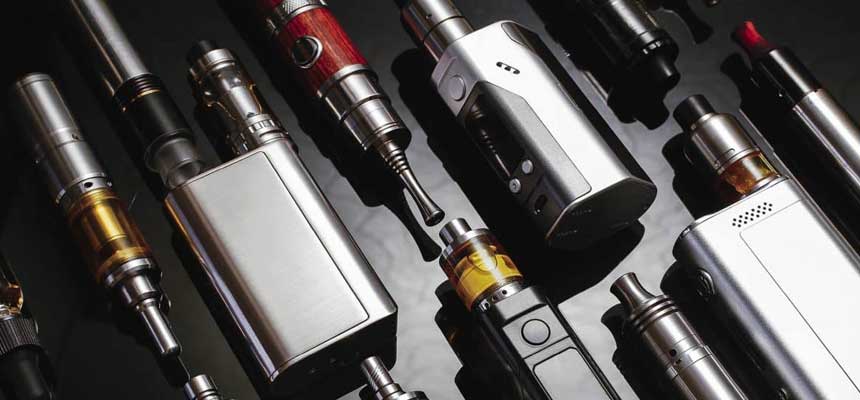 Vapes are atomized electronics because of their special properties and structure; they are treated specially when transported.
China produces most vape in the world, because of the value of vape and the properties of fast products, China exports shipping vape mostly by air freight. Vape is built with batteries inside, which is considered dangerous, air freight and sea freight have strict requirements for it.
What Causes Vape Transportation Difficulties?
Vapes are also e-cigarettes or atomizers. Their basic components are PCB, rechargeable batteries, and various electronic circuits.
Vape Liquid
Vape liquid is an e-atomization liquid used in conjunction with vape. Heated by an e-smoke converter, it produces smoke like a cigarette. Smoke oil is a liquid, and the airline treats all liquids as suspicious, dangerous goods. They do this to prevent employee, equipment, and other goods risk. Therefore, you should know that shipping companies are sensitive to liquid products or products with liquids. They refuse to transport vape with liquid.
Lithium Battery
The vape power supply is a lithium battery which is dangerous cargo because it is flammable. Although lithium batteries are often found in everyday items, they can be a fire hazard in land and air transport. Since all lithium batteries are considered dangerous, regulations are in place to ensure their safe transportation. Most airlines list cargo with built-in lithium batteries as dangerous and banned from air freight.
In transportation, vape with built-in batteries is sensitive, so shipping companies restrict atomizers.
Because of the structure of the vape, it cannot be used as an ordinary item for transportation. That is why carriers severely restrict air transport to them. Special treatment is required when transporting. However, you still can transport these vapes by air and courier.
Things To Know When Shipping Vape
Can't we transport vapes in international transportation? Yes, we can. What are the precautions for shipping vape from China? You should be aware that you can only ship a limited number of products and that your package must pass the qualification test. Packaging must also comply with strict packaging rules and should be properly declared and labeled.
How To Packaging Vape Cargo
Vapes are considered sensitive goods, and we must pack them to meet shipping requirements.
1. the product needs to be separated, its packaging needs to be strong, and the battery will not move inside.
Usually, carriers require that the battery must be installed in the device. The packaging of the equipment should be moved as far as possible to prevent short circuits or accidental start-up.
2. Shipment with batteries can't be combined with general goods packaging for shipping.
3. the battery needs to do a good job of insulation measures.
MSDS
Chemical manufacturers or distributors provide customers with a detailed product (pure substance or mixture) of physical and chemical parameters, explosion performance, toxicity, and environmental hazards, as well as safe use, leakage emergency rescue disposal, laws and regulations and other information comprehensive documentation, to help users of the product can better control risk. Failure to provide MSDS or MSDS irregularities increases the risk of trade disruption.
Vapes have built-in lithium batteries. Lithium battery' MSDS is used for goods, and stores a document of instructions. The shipping company may ask you to provide MSDS files for a vape with built-in batteries.
Lithium Battery Label
When air transporting, any shipment containing lithium batteries exceeds the requirements of IATA, and lithium batteries need to be carefully labeled on the surface of the packaging.
The universal size of this label is 120 x 110mm. If the package size does not withstand the full-size lithium battery marking, a minimum size of 105 x 74mm can be used.
How To Transport vape From China Through Pro China Freight
1. You stock up, provide packing slips, invoices and confirm shipping times and shipping methods
2. You deliver to the warehouse or race to arrange a special car door pick-up
3. Inspection, an inspection of packaging, preparation of customs documents, booking
4. Customs clearance, customs clearance cargo to the airport
5. The goods leave China
6. The goods arrive at the destination airport and clear customs
7. Deliver to the recipient safely and on time
Develop Your Business By Importing Vape from China
Importing vape from China is not the easiest thing you've ever done. Fortunately, understanding all the regulations and restrictions different countries and operators have is not that hard. Vape importers need to know about policies and precautions for shipping from China.
Pro China Freight offers you logistics solutions that can accept your goods. Are you looking for a shipping quote for the vape? Contact us and we offer you competitive shipping prices.