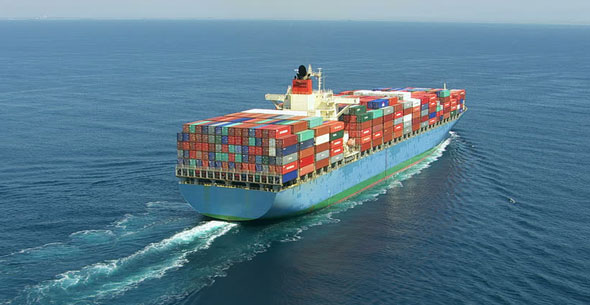 There are three freight services for shipping from China to Australia: air freight, courier service, and sea freight (LCL and FCL).
Air freight and courier service are fast and safe.
And it is a port-to-port service that requires the consignee to arrange pickup and customs clearance after the cargo reaches the destination airport. Air cargo prices depend on departure and destination port, weight, and rates.
Courier service is a door-to-door air cargo service and is a good option for cargo weighing less than 45 kg.
Sea freight is the cheapest model, but it has a longer transit time of 20 – 30 days when shipping from China to Australia. Besides, sea freight requires a minimum weight of 1 cube meter (CBM).
Air Freight and Courier Service to Australia
Air cargo cost: Total weight * shipping price per kg + other fees like pick up or customs fee.
Naturally, air freight has a high speed of transportation. If a regular direct flight takes off at Shenzhen Airport at 5 pm Tuesday, it will take 10 hours to arrive in Melbourne on Wednesday.
Our air cargo service has a variety of direct flights to Sydney, Melbourne, Brisbane, Adelaide, Perth, and other cities in Australia.
Besides, we offer door-to-door air courier service, and it is a good option for cargo with a light weight of less than 45 kg.
As you know, DHL, FedEx, TNT, and UPS are the top 4 express companies in the world. They have offered services in China and Australia for years. And their air cargo services are quick and safe.
Are you looking for door-to-door air service and want to know how much the shipping costs from China to Australia by air? Please feel free to contact us! We are happy to get back to you.
Sea Freight to Australia Via Part or Full Container
Our sea freight service covers all seaports in China, and we can pick up your sea shipment anywhere and then arrange your cargo to the nearest port. We have got access to a container shipping network, and sea routes can connect all seaports in Australia.
If cargo is less than 20 CBM, we advise shared container service. If it is more than 20 CBM, we should choose a full cargo container service.
20 ft GP can load cargo up 17.5 tons or 33 CBM.
40 ft GP can load cargo up 22 tons or 68 CBM.
The price for a full container from China to Australia is very low.
Transit time
1.20-25 days from Guangzhou to Melbourne or Sydney.
2.25 days from Guangzhou to Brisbane.
3.30 days from Guangzhou to Adelaide.
If you want to know more about sea freight prices and routes, please get in touch with us via phone or email at info@prochinafreight.com!